Request a Cleanroom Quote
Cleanroom Design & Engineering
The second step to implementing a successful modular cleanroom environment is cleanroom design and engineering. Precision Cleanrooms' engineering and design team has 24 years of experience designing turnkey cleanrooms for a wide variety of markets. Our process includes structural design, architectural design, mechanical design, control systems and electrical system design. Our engineers understand and balance the customers' requirements with local and national codes to accomplish the perfect cleanroom design. Our cleanroom design and engineer team develops your cleanroom blueprints with a focus on efficiency, compliance and scalability. Precision Cleanrooms guarantees the performance of all its cleanroom designs.
Cleanroom Design Company Process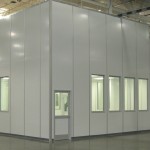 We deliver modular cleanroom designs that are customized for your business goals. Our cleanroom designs specify the following features:
Cleanroom Environmental Analysis
Cleanroom Architectural Design
Structural Design & Components
Mechanical System Design
Cleanroom Controls
Cleanroom Electrical System Design
Cleanroom HVAC &Airflow Design
Cleanroom Engineering Company Benefits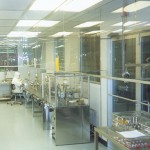 Precision Cleanrooms' interactive cleanroom design philosophy – from the business owner's point of view
Precision Cleanrooms works directly with the customer collaboratively, ensuring the cleanroom solution performs to the fullest and achieves all of the customer's goals.
The engineering and cleanroom design team has over 24 years experience in structural design, architectural design, mechanical design, control systems and electrical design.
Our cleanrooms deliver affordable first and operational costs, constructability and serviceability.
Our cleanroom are built to local and national codes.
We obtain all necessary permits.
Our design/build turnkey solution provides single-source responsibility for cleanroom performance, providing fast-track scheduling, cost-effective delivery and time-sensitive delivery.
Our cleanroom designs are compliant to cGMP, GMP European Standards for Sterile Injectables and/or FDA standards.
Precision Cleanrooms' control systems are compliant to FDA CFR 21 Part II.
We utilize good engineering practices that comply with local and national codes, plant standards, industry standards and regulatory standards.
Our cleanrooms are scalable and consider all potential process and workflow variables.
We offer a cleanroom performance guarantee.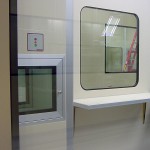 Company Contact
Contact Precision Cleanrooms today for the construction of your cleanroom. Precision Cleanrooms' turnkey offerings promise a detailed interactive process with performance guarantee.
Click here to contact us
Learn more about our other cleanroom services:
A2LA 17025 Accredited Cleanroom Design/Build Company
Precision Cleanrooms is an A2LA 17025 Accredited provider of customized cleanroom solutions, specializing in the design, construction and certification of modular cleanroom environments. Precision Cleanrooms is a division of Precision Environments Inc.