Cleanroom Company Specializing in Turnkey Design Build Modular Cleanrooms
A World-Class Cleanroom Company, Specializing in Turnkey Cleanroom Design and Installation
Precision Cleanrooms, a division of 
Precision Environments
, a world leading cleanroom company, has been designing and building turnkey modular cleanroom environments since 1989. Our cleanroom company has a vast history of nationwide cross-market cleanroom design/build experience. With offices located in Cincinnati, Pennsylvania and Boston, our services span the entire United States. Our depth of knowledge in cleanroom design positions us to address the most complex requirements. Our experienced
cleanroom construction
team influences cleanroom designs through practical application providing cost-effective design solutions, constructability, energy efficiency and serviceability.
Our turnkey offering set us apart from any other cleanroom company with a winning combination of flexible designs, fast turn-around and a performance guarantee on every modular cleanroom project.
Turnkey Modular Cleanroom Service Offering
Request a Cleanroom Quote
Vertical Markets We Serve:
FDA Compliant Cleanrooms
Life Sciences Cleanrooms
Medical Device Cleanrooms
Aerospace Cleanrooms
Microelectronics Cleanrooms
Nanotech Cleanrooms
Research & Development Cleanrooms
Defense Industry Cleanrooms
Higher Education Cleanrooms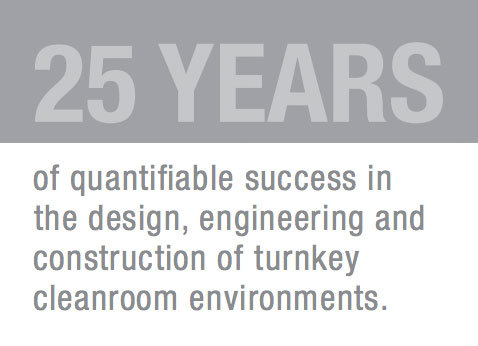 Cleanroom Project Gallery
Click on the images below to the project details.