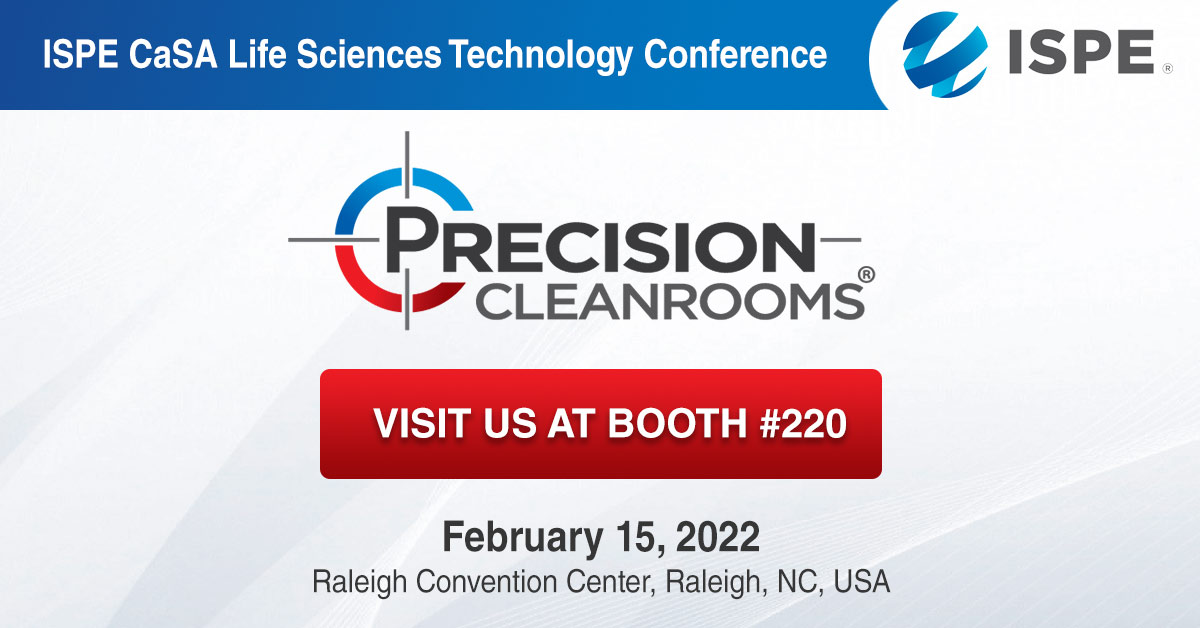 Visit Precision Cleanrooms at the 2022 ISPE CaSA Life Sciences Technology Conference
ISPE CaSA BOOTH #220
The 2022 ISPE CaSA Life Sciences Technology Conference draws life sciences professionals at all levels of the industry from emerging leaders to the most senior executives in drug manufacturing, supply chain, devices and equipment and services, and global regulatory agencies. Our local Raleigh cleanroom experts will be at booth #220. Stop by and say hello, we'd love to meet you and learn more about your cleanroom goals and any future pharmaceutical cleanroom developments you might be planning.
Schedule a meeting with us to see how Precision Cleanrooms can partner with you on your next cleanroom project.
We are proud to be an active member of ISPE. ISPE is the global industry leader in connecting pharmaceutical knowledge to deliver manufacturing and supply chain innovation, operational excellence and regulatory insights to enhance industry efforts to develop, manufacture and reliably deliver quality medicines to patients.
 What's on the Agenda for ISPE CaSA 2022?
The 2022 ISPE CaSA Tech Conference is focusing on three main areas:
Technology – Explore new innovations for research, development and manufacturing
Talent – Where will firms find their next crop of skilled employees, and how do we train and retain them?
Transformation – From unprecedented collaboration, continued growth of gene therapy and the proliferation of novel therapies and technologies we have yet to imagine…how do we set ourselves up for continued success in an ever-changing landscape?
Precision Cleanrooms Turnkey Modular Cleanroom Offering

Cleanroom Design & Engineering

Project Management & Construction

Analysis &
Certification

Consulting, Training & Service